RIBA TEXTILES LTD.
" The Ultimate Forerunner in the Towel Industry…"

Riba Textiles Limited is an export-oriented Terry Towels and Tufted Rugs manufacturing unit based 100 kms from New Delhi in the state Of Haryana, India. Riba is registered on the Indian stock market and has been growing emblematically over the past decade with present capacity of 7,000 tons annually due for another extension in 2020. The production unit encompasses 16 acres of land with a built-up area of 400,000 square feet incorporating all the state-of-the-art machineries from across the globe.

Riba is a fully integrated unit with an ultramodern composite plant incorporating Dyeing, Weaving, Finishing, Sublimation, Embroideries and Riba is able to transmute cotton yarn into marvelous towels / bath rugs for our perceptive customers. The array of towels and allied products comprise of all possible permutations and combinations buttressed by the newest designs developed by Riba design team plus product improvement by the production team.

Riba is particularly proud to be the leading manufacturer of beach towels in India with an enormous jacquard weaving capacity servicing customers from both seasonal beach markets above and below the equator. Our line of customers takes account of departmental stores and importers right across the globe with trades in 30 countries incorporating maximum continents.

Riba is a socially responsible manufacturer having all the indispensible compliances from the most stringent customers accompanied by BSCI 2.0 / ISO 9001:2015 / Oekotex 100 certifications.
MASKS & PPE SAFETY KITS
Riba stands beside you in COVID-19


Our Brands
Luxury Towel Company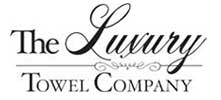 Riba's Recycled Towel Range